In class, I emphasize the importance of setting an intention as a driving force in the practice. I bring together my love for music, mantra, eastern philosophy, art, and life.
I am humbly grateful to my teachers Davidji and Sharonji for their love and wisdom. All my teachers and mentors—past, present and future. I honor their passion, dharma talks, knowledge, and the energy they all bring to yoga. It is this humble and profound inspiration that I deliver to my teaching and own practice.
International Day of Yoga
Each year since 2014, I've organized Día Mundial del Yoga, celebrating the Yoga Day with free yoga classes in the heart of Tijuana, Mexico. The event takes place in one of the busiest areas in town, joining the chaos of the city with nature. Hope you can join me this year!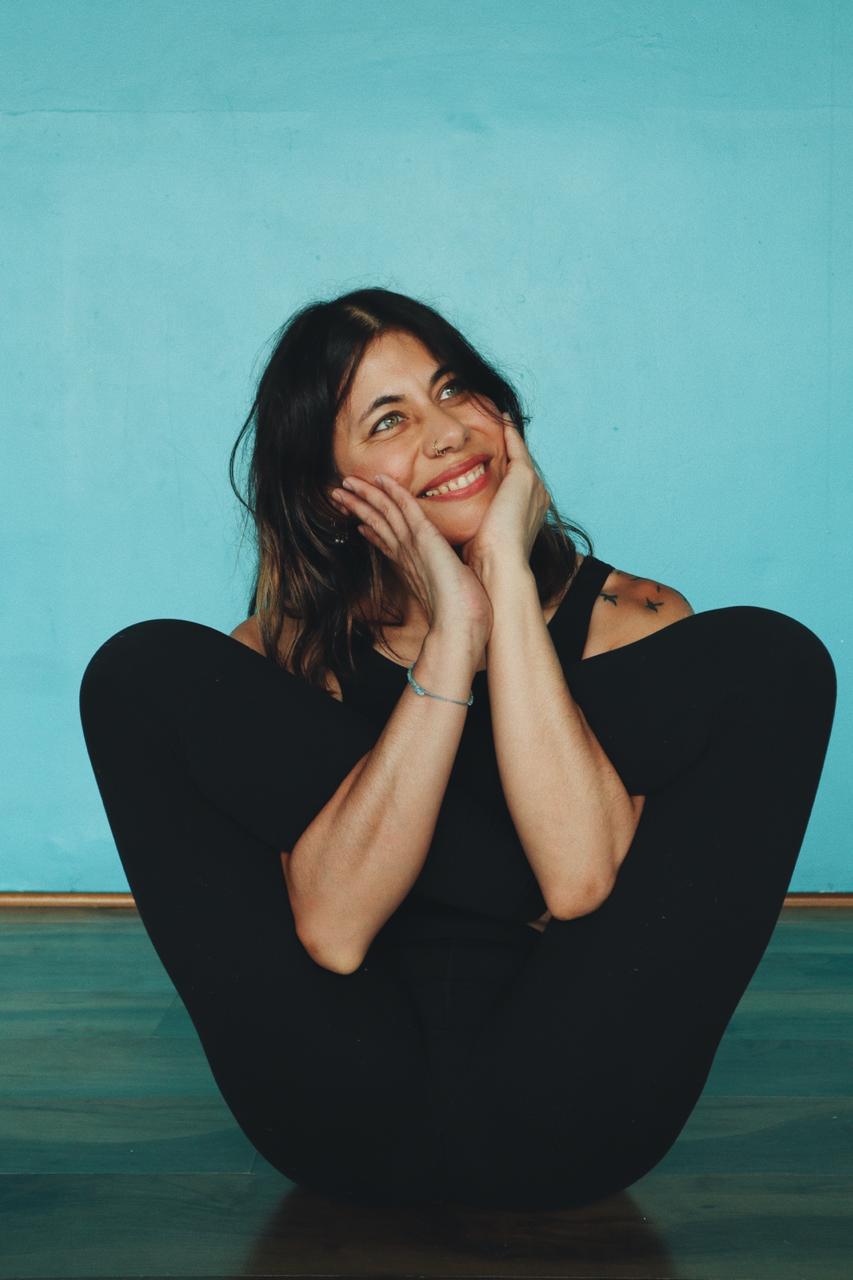 sthira-sukham-asanam ~YS II.46
The connection to the earth should be steady and joyful ~SHARON GANNON
Yoga
2019: Advanced Certification in Jivamukti Yoga Method

2019: Completed 500hr Jivamukti Yoga JTAP ("the apprenticeship") with Olga Oskorbina

2019: Completed Fundación Radika: Yoga for Trauma Teacher Training with Maria Macaya

2017: Completed 300hr Jivamukti Yoga Teacher Training with David Life, Anja Kuehnel & Rima Rani Rabbath

2013: Completed 85hr Becalmed Prenatal and Postnatal Yoga Teacher Training with Melissa Booker

2013: Completed 200hr Yogawell Yoga Teacher Training

2011: Completed 95hr Children's Yoga My Yoga Kids Evolution Teacher Training with Lolis Celis
Birth Work
2015: Completed UCSD Lactation Educator Counselor Training with Gini Baker

2015: Completed Fundamentals of Belly Dance for Birth with Maha Al Musa

2014: Completed Sacred Pregnancy Belly Binding with Annie Daulter

2014: Completed Birthing From Within® Mentor Training

2014: Completed Birthing From Within® Birth Art Process Training

2013: Completed toLabor Doula Training with Thérèse Hak-Kuhn